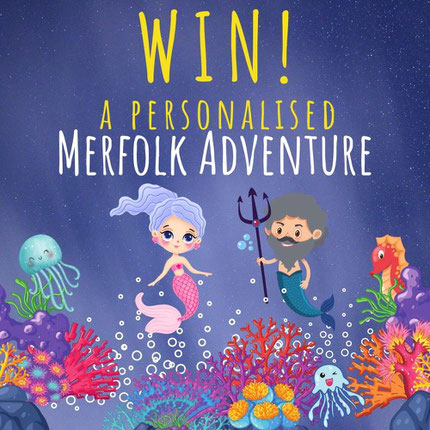 To celebrate the upcoming release of the Merfolk Sleepstory series, you could win a priceless bedtime gift for your child, grandchild or any other child you love!
Prizes:
A chance for your child to name a character in the soon to be released Merfolk series (their own own or a name of their choosing)
Free lifetime access to the Merfolk Sleepstory series when it's released in a few weeks (3+ hours of original audio sleepstories to make bedtimes sweeter).
To enter, visit the competition post on Facebook or Instagram. Enter on both to have twice the chance to win!